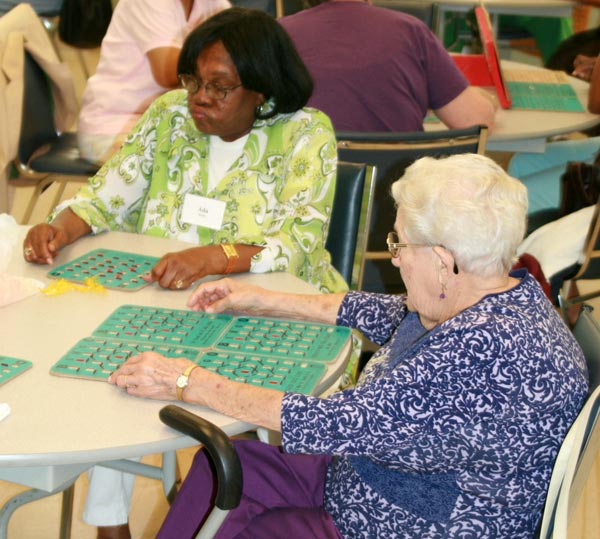 SSS Activity Center
119 S. Sumter St.
(803) 775-5508
8:00 AM — 4:00 PM Mon-Fri

Delaine Center
Cane Savannah Rd.
(803) 494-9410
10:00 AM – 1:00 PM Mon & Wed & Fri

Shiloh / St. John Center
Pudding Swamp Rd.
(843) 659-4201
10:00 AM — 1:00 PM Mon-Thur
Sumter Senior Services is leasing it's senior center located at 119 S. Sumter Street for receptions, rehearsal dinners, banquets, family reunions and other social functions. The center provides a very attractive setting and can accommodate up to 120 for a sit-down meal function and approximately 200 for receptions. A serving kitchen is available but food service must be arranged through a licensed caterer. Please call Gail Wilson at (803) 773-5508 to set up an appointment to view the facility, get more information, or to book your event.