Home Delivered Meals (Meals-On-Wheels)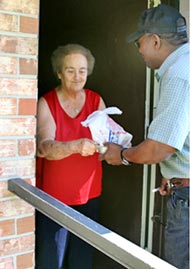 Sumter Senior Services provides nutritious meals through Meals on Wheels, which requires meals delivered to homebound Seniors to meet the USDA recommended daily nutrition requirements. Monday through Friday, we have 4 home delivered meal routes delivering hot meals and fresh supplements to Seniors throughout the City of Sumter. Monday through Thursday we have 4 home delivered meal routes delivering frozen entrees and fresh supplements throughout Sumter County. While most of our services are provided free of charge, some of our services are paid for through cost sharing, and/or client contributions. We also provide meals to Seniors through private pay services. To qualify, you must be at least 60 years or older, and be a homebound Senior who is unable to purchase, prepare, and/or otherwise obtain their own meal.
Transportation
Daily transportation service is provided for clients attending our Delaine and Sumter Senior Services Activity Centers . In addition transportation to medical appointments is also available to those who qualify.
Health and Wellness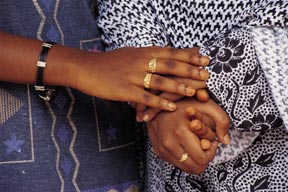 Structured health promotion and physical fitness classes are offered at our senior centers. Informative presentations, light aerobic activities, resistance training exercises, and health screen tests are some of the activities provided.
Information and Referral
We provide various information on resources and services within the community and will refer you to the appropriate agency which meets your particular need.
Public Benefits Counseling
Information provided on persons in the Sumter Community that can answer questions regarding supplemental insurance policies, housing assistance, living wills, and health care powers of attorney.
Recreation/Leisure Activities
Throughout the year we schedule shopping trips, "get-a-way" overnight trips, dances and picnics. Check out our Events Calendar
Wisteria Way
Sumter Senior Services initiated construction of this HUD project in 1988. It is a 30 unit senior housing complex located in Manning, South Carolina, under the auspices of Tri-Vision Housing Corporation and managed by N & H Enterprises. For more information, please call 803-435-4809.